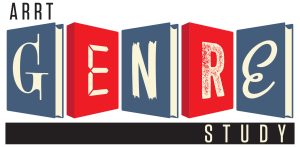 In 2020 ARRT launched the Narrative Nonfiction Genre Study only to be thwarted by COVID-19. We put the Genre Study on hiatus until we felt we had a better handle on all the changes happening in our libraries. Although we are still in the midst of COVID-19, we have decided to re-launch the Narrative Nonfiction Genre Study on Thursday, February 4 at 2 pm.
Meetings will be via Zoom for the foreseeable future.
Our first meeting will be an overview of narrative nonfiction and a discussion of nonfiction sure bets and humor. We ask that all attendees come prepared to booktalk (in 1 minute or less) one nonfiction "sure bet" and one book of humor.